Explore this quick list on the 4 core accessories every PC gamer should have in their gaming setup. From life changing ergonomics to simple accessories that make a big difference, explore our top picks for the ultimate gamer.  

Accessories Make A Difference
When it comes to gaming, PC Gamers are on a different level. Unlike other console gamers that just need a tv and their console, PC gamers are notorious for personalizing and building their PCs to best fit their personality and overall game style. Keeping that in mind, this quick list isn't about the PC builds themselves. Rather this list on the Core 4 Must-Haves, covers the accessories that are complete game changers for all PC gamers, no matter what kind of gameplay style or preferences they have. From improving your posture to avoid injuries to simple tools that can improve your overall gameplay, this list has the basics that every gamer should have!

The Perfect Pair: The gaming desk and the best gaming chair
This perfect pair is considered a two-in-one must-have because of how these both go hand in hand to ensure that you can play for long hours without experiencing aches and pains common to most gamers. A combination of a gaming chair and a gaming desk ensures that you are at the right position while you play. Oftentimes, gamers experience a multitude of different symptoms due to bad posture and strain. With the use of ergonomic gaming desks and chairs you can avoid these common injuries and enjoy gaming with ease.
If you're a little unsure with what works best for you, check out some of our all-time favorites. For an all-in-one gaming desk, check out this selection of gaming desks both are equipped with durable dual-motors that allow you to adjust your desk height at a push of a button! These desks also provide you with a large desktop space and stability to ensure that you and your rig are properly supported. For the ultimate gaming chair, check out this inexpensive yet completely equipped gaming chair. It provides the best support for your neck and spine and even has a built-in extendable footrest for ultimate comfort. You can never go wrong with these top-tier ergonomic picks. Get ready for sheer comfort and a hassle free gaming experience with this perfect pair!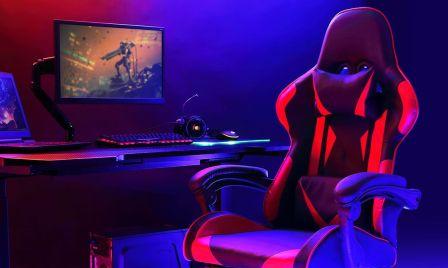 The Ultimate Mouse Pad
When it comes to accessories, something as simple as a mouse pad might be something seemingly small and unimportant, it actually makes the most difference when it comes to your gaming experience. With accuracy and certainty often the goal with most games, ensuring that your mouse has the right amount of traction and grip can make the difference in your game. Never run out of space and move freely and effortlessly on your desktop.  Made with a machine washable and waterproof surface, avoid slips and unwanted accidents. With its anti-fray stitching edge, this is a mouse pad that's definitely made to last.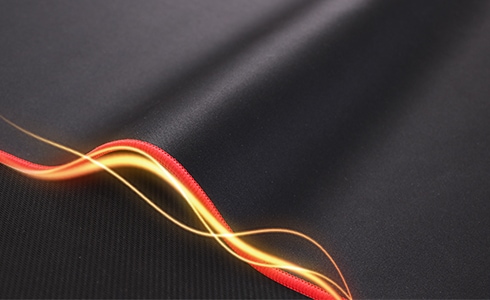 Cool & Compact Cable Management Tray
Another small yet life changing accessory every PC gamer should have is a cable management tray. Designed to hold, arrange and organize your cords- cable management trays help ensure that you avoid damage to your PC and helps prevent accidents from snags or knots. 
   
Monitor Mount
The last of the Core 4 Accessories that we're featuring is probably not one that you see often on lists about the essential gamer accessories. The reason why we're featuring it however is because we consider this to be an underrated and efficient accessory that all gamers should consider for their rig. Monitor Mounts like the FlexiSpot D7L Monitor Mount provides a full 360° flexible rotation that allows you to easily adjust your monitor with ease. Not only do monitor mounts provide you with more flexibility but it allows you more space in your gaming setup, allowing for free motion and easy and efficient gameplay.
4 Core and More!
That about wraps up our top 4 PC gamer must-haves! If you're interested in other amazing ergonomics accessories that we'd like to recommend check out these multifunctional standing desk accessories. Always remember that when it comes to creating and customizing your gaming setup is all about finding the right accessories that work best for you.